Hardwood Flooring in Duluth, MN
For more than a decade, Dunbar of Duluth, Inc. has been the Twin Ports' premier provider of flooring solutions. We are proud to provide communities in and around Duluth, MN with hardwood flooring services. You can count on us to provide flooring that will withstand the tests of time!
Hardwood Flooring Solutions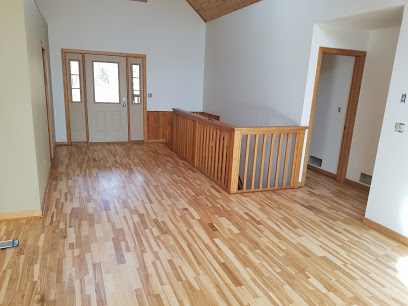 Since 2006, Dunbar of Duluth, Inc. has been the foremost source of hardwood flooring in Duluth, MN. We aren't just flooring contractors – we are artisans and craftsman. You can rely on our extensive experience and expertise to make even the shabbiest hardwood floor shine like new! We can help you elevate your living space and raise your property value. Additionally, you can count on us to perform regular maintenance and furnish you with helpful tips and hints to keep your flooring looking its best. Our team is known for its attention to detail and intensive dedication to client satisfaction.
We are the only sanding and flooring refinishing company in the Twin Ports that has been using a dust containment system for more than a decade. Dunbar of Duluth, Inc. strives to make its flooring services as unobtrusive and safe as possible for its clients. We offer installations of new hardwood floors as well as comprehensive restoration, refinishing and repair services. We are proud to offer each and every one of our clients with a free estimate. Our team is bonded, licensed and insured. Here are just a few of the reasons that Dunbar of Duluth, Inc. is one of the most trusted flooring contractors in Duluth, MN:

For your piece of mind, we are an insured flooring contractor.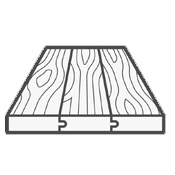 Dunbar of Duluth, Inc. can install new flooring and restore existing hardwood.

We provide free estimates for flooring installation, restoration and refinishing services.

Our team members pride themselves on their craftsmanship and attention to detail.

Our dust containment system ensures a safe and allergen-free sanding process.
Request Hardwood Flooring Services
If you're in need of hardwood flooring installations or services, contact one of our helpful associates today! We'll be happy to provide you with an estimate on your project.
Providing hardwood flooring services to Duluth, MN and the surrounding area:
Saint Louis County, MN
Esko, MN
Carlton County, MN
Superior, WI
Douglas County, WI
Wrenshall, MN
Carlton, MN
Cloquet, MN
Twig, MN
Foxboro, WI
Hermantown, MN